Conference Artist Information
Known as "The Voice," Sandi Patty is one of the biggest stars in gospel music history and over a 15-year period (from the early '80s) has earned three platinum albums, five gold albums, 33 Dove Awards, and five Grammys. Her debut album sold 11 million copies. As a singer, she is noted for her powerful, flexible voice and her ability to effortlessly climb to a high C. Patti has appeared on numerous television and awards shows, and has even performed for presidents. Sandi will be bring along her longtime friends a collaborators, Larnelle Harris and Wayne Watson to perform all of their Hits.
Few names are as synonymous with Inspirational music as Larnelle Harris. Admired by fans and peers alike for his majestic tenor voice, Larnelle has become the epitome of talent and integrity in a career that spans over three decades. He has been honored with five Grammy Awards and eleven Dove Awards including being named Male Vocalist of the Year three times. His songs such as "How Excellent Is Thy Name," "I Miss My Time With You," "I've Just Seen Jesus," plus many others, including his signature song, "Amen," are now considered modern classics.
Wayne Watson is wearing this season of his creative life with the ease of a favorite well-worn leather jacket—relaxed and comfortable. The man whose voice and songs helped define an entire genre of Christian music throughout the '80's and '90's is re-connecting with his music with a new passion seemingly born at the intersection of age and wisdom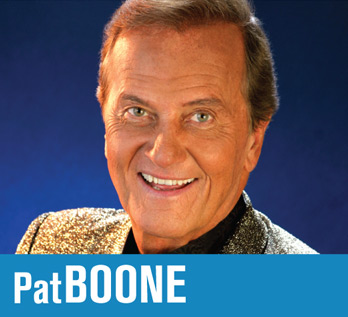 During the 1950s singer Pat Boone rivalled Elvis Presley for success on the charts, most famously with subdued covers of hit songs by black artists. Boone's first big break came as a multiple winner of The Ted Mack Amateur Hour, a televised talent competition. By the mid-1960s Boone's squeaky-clean style was no longer what rock fans wanted, but he proved he had staying power as a gospel singer and TV personality. Unabashedly Christian, Boone has since had a reputation as a wholesome, inoffensive celebrity who is willing to poke fun at himself.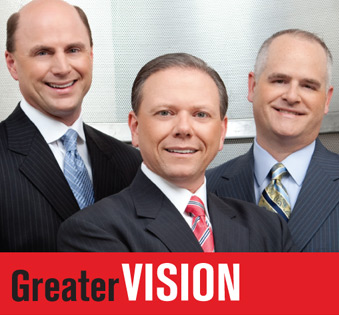 Since organizing in 1990, Greater Vision has been delighting audiences with their rich vocal blend and their effective ability to communicate the message of the gospel. Over the years, Greater Vision has established a firm place at the pinnacle of Christian music, and has become the most awarded trio in the history of Gospel music.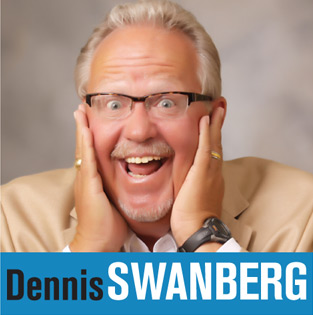 If laughter is truly the best medicine, then Dennis Swanberg, America's "Minister of Encouragement" is just what the doctor ordered. With his down-home charm and heaping helping of hospitality, this Austin, Texas born pastor-turned-comedian has won the hearts of audiences across the country.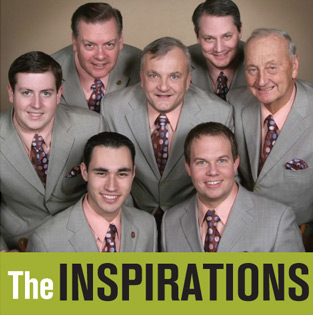 Over the past four decades, The Inspirations have collected almost every major Gospel Music Award possible, including a gold plaque commemorating their selling a million records. They have been voted the #1 Gospel Music Quartet several times. They have charted well over 60 hit songs, more than any other gospel group.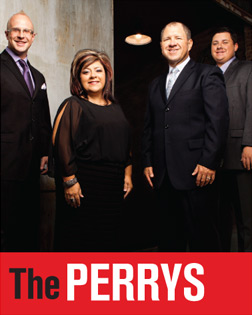 From their beginnings gathered around a family piano in December of 1970, the Perrys have watched in amazement as God grew their ministry to one of national stature. All along the way, solid traditional Southern Gospel Music has formed the foundation of every song the group has chosen to sing and the audiences loves it.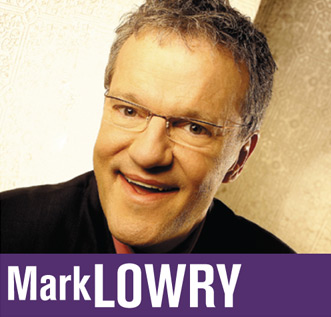 Mark Lowry has been making people laugh, cry and think for over 30 years. Singing publicly and recording albums and videos since age eleven, you could say that Mark has done this most of his life. Mark's talent is not confined to the comedy arena. He is also a singer with several albums to his credit and a songwriter, who co-wrote "Mary Did You Know." But it is in comedy where Mark really shines.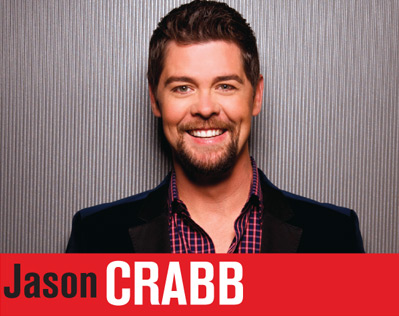 His unmatchable voice, unparalleled charisma, GRAMMY nods and seventeen Dove Awards aside, Jason Crabb is a rare breed. Neither defined by, nor confined to a genre or even a singular career path, his powerful, emotive voice and talent transcend industry labels and artistic nooks. Add to that his authentic humility and relentless commitment to cultivating the most from what God has given him, and it's clear that Jason Crabb—the vocalist, the author, the actor, the all-around entertainer—is an anointed phenomenon.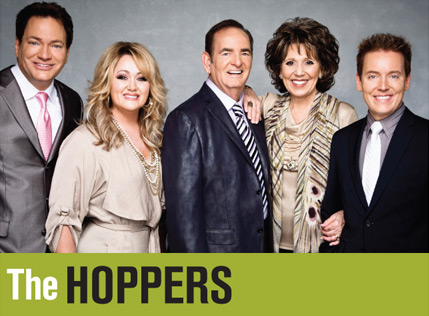 For over four decades, The Hoppers name has been synonymous with traditional Gospel Music. No other group in Southern Gospel has enjoyed more #1 hits than the Hoppers. In a day when little emphasis is placed on the importance of family unit, The Hoppers are a prime example of a prosperous family that is continually blessed by God for their service to His church.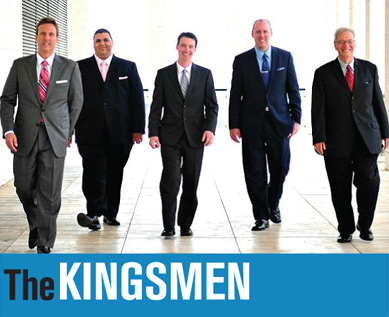 If there's one group whose name inspires thoughts of pure, passionate, solid and true music, it's The Kingsmen. They've encouraged and uplifted listeners with their unique style since the conception of the group in 1956. With countless records and compilations sold, Grammy nominations, four Dove Awards and an induction into the "Gospel Music Association's Hall of Fame"-class of 2000, "The Christian Music Hall Of Fame" in 2008, this certainly solidifies The Kingsmen as Christian music's most predominate Quartet.  The momentum has not stopped as the group continues to help define the Southern Gospel genre for a whole new generation of music lovers, perhaps more so than any other group.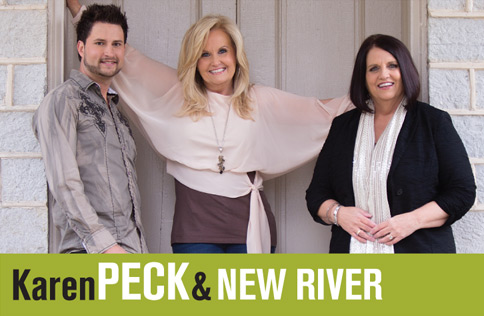 The name of Karen Peck has become synonymous with Southern Gospel Music. Her flawless, delightful soprano voice has made its way into the hearts of Gospel Music lovers across the country and garnered an unprecedented 11 Favorite Soprano Fan Awards from the readers of The Singing News Magazine, Southern Gospel Music's leading fan and trade publication. The youngest of three daughters, Karen was exposed to the traditional sounds of Gospel Music at a very early age.
The rich history of The Imperials is found in history and accolades of their members, who pioneered for decades as the legendary Imperials. Armond, Paul,and Dave were too busy to get caught up in the accolades, and are only now aware of the historical value the achievements hold.